2
Jan
Comments Off

on Quick and Nutritious Meals that Caregivers Need in Their Back Pocket Quick and Nutritious Meals that Caregivers Need in Their Back Pocket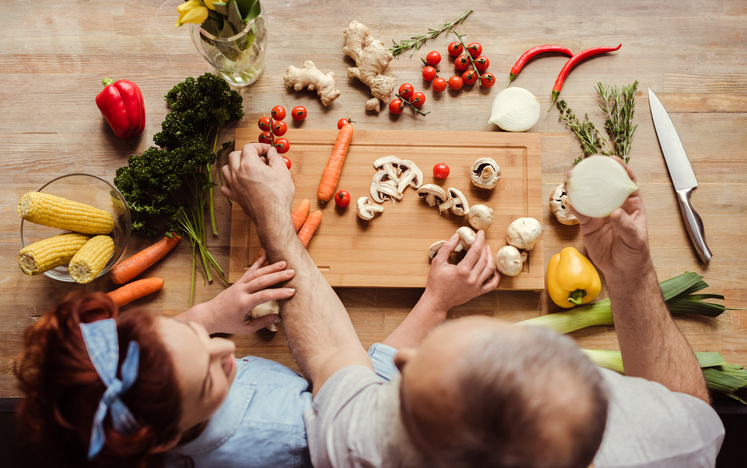 It's important for seniors to maintain a healthy diet, and it can sometimes be challenging for caregivers to facilitate this. As people age, a healthy immune system is crucial, and this requires a diet full of whole foods and rich in nutrients. If you're taking care of your elderly parent, it can be difficult to consistently prepare these kinds of foods when you're pressed for time and facing the stresses of daily life. Fortunately, there are some simple meals that fit the bill: quick and easy to prepare, yet wholly nutritious.
Keep breakfast simple and wholesome:

A hard-boiled egg can be the basis of a nutritious breakfast. Just serve it with fresh fruit and some whole wheat toast for a simple, healthy meal.
Power up some whole wheat toast. Peanut butter or almond butter adds protein to your toast and with a side of fresh fruit, starts the day off right.
Yogurt parfait is creamy and delicious, yet healthy. Layer yogurt, nuts, and fruit. You can even make this the night before, for an easy morning.

Lunch is a good time to pack in the nutrients. Vegetables are high in nutrients and fiber, and you can easily combine them with protein to create a filling lunch.

Top a salad with low-fat protein. Tuna, beans, chicken breast, and chopped eggs are all good options.
Repurpose your dinner leftovers. Brown rice mixed with leftover cooked vegetables and cheese makes a healthy meal. Cooking extra chicken breasts for dinner can make weekday lunches a breeze.
Bigger doesn't always mean better. Many seniors don't have a large appetite. It's perfectly fine to have healthy snacks during the day, like fruit or vegetables with cottage cheese, an English muffin with tomato and cheese, or a slice of whole wheat bread with peanut butter and sliced bananas.

For dinner, consider the crock pot. A slow cooker gives you less to think about in the evening, and it's also a great way to prepare food for multiple meals. You can even make crockpot freezer meals in advance, for easy weeknights.

Garlic Roasted Chicken: Preparing a whole chicken in the slow cooker means plenty of leftover chicken to make the week easier. Serve with a salad or steam-in-bag frozen vegetables for an easy dinner, then use the leftover chicken in sandwiches and salads throughout the week.
Barley Vegetable Soup: This thick, rich, hearty soup is a wonderful option if you're trying to incorporate meatless meals. The vegetables fill it with nutrition, and the barley makes it stick-to-the-ribs filling.
Crockpot Stuffed Peppers: A different kind of one dish meal, stuffed peppers can be made with or without meat. They're packed with nutrients, and they can be frozen after they're cooked, for future meals.
Caring for an elderly relative can be difficult, because there's so much to consider, and you're invested in helping your loved one live the healthiest, best life possible. There may come a time when you decide that you need some help, and that's when it's time to consider a privately hired, personally chosen caregiver. Contact Elder Care Connection for an in-home evaluation, or to learn about all we have to offer.