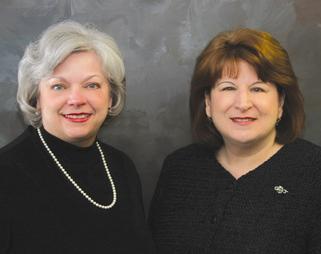 Elder Care Connection was founded in 2006 by Karen Marousek and Grace Cognetta both Registered Nurses with deep experience in the caring of seniors. Karen began her career at Lenox Hill Hospital in New York City, working in the critical care departments of ICU, CCU and Emergency room for over 13 years. She then became a hospital discharge planner, and progressed to case management, working closely with families and local agencies to develop safe discharges for her patients.
Karen also has an extensive background in Home Care, working in Hospice as a field nurse and an Admissions coordinator for almost 10 years. She has obtained advanced training in Geriatrics and is a Nationally Certified Case Manager. She is also a member of the National Association of Professional Geriatric Care Managers.
Karen brings her passion for doing the right thing to all levels of her practice whether developing a home care plan or advising families interested in alternative arrangements. You can be certain she will always give her clients the benefit of her experience when guiding them through their process.
Grace began her career at White Plains Hospital working as a staff nurse with surgical patients and in the recovery room. She spent several years as an orthopedic nurse at Lawrence Hospital working with total joint patients. Early in her career Grace recognized her passion was towards home care. She worked for several home care agencies as a field nurse.
Grace then worked for a National Home Care Agency as a Director of Nursing and managed an Infusion program regionally for Home care. When Grace moved to Putnam County she transitioned to Putnam Hospital where she contributed for over 14 years working in cardiology and eventually managing a Geriatric Unit. Her last position at Putnam Hospital was as a Case Manager for orthopedics and the elderly.  Grace then became the Admission Coordinator at a Hospice Program and always says "it was the most important job I ever had." Working with families to develop a home care plan for their dying loved one was a challenge she welcomed with great respect.
Caring for the elderly has been her personal and professional path for decades. Grace presently cares for her elderly parents at home and empathizes with those that chooses that path as it is difficult but can be deeply satisfying with the right help and resources.