5
Apr
Comments Off

on How to Go About Writing A Power of Attorney How to Go About Writing A Power of Attorney
How much do you know about a power of attorney? A power of attorney is a legal document that makes it easier for people to take care of each other when one of them is incapacitated. If you've got an aging parent, it's a good idea for your parent to create a power of attorney, just in case something happens and you need to take responsibility for his or her financial or health matters.
There are a few different types of power of attorney, but the one that is perhaps most useful to someone caring for an elderly relative is a durable power of attorney. With this document, the person you're caring for grants permission for you to make decisions about all aspects of life, including both financial and health decisions. This document must be created when the grantor is mentally competent and capable of giving these permissions.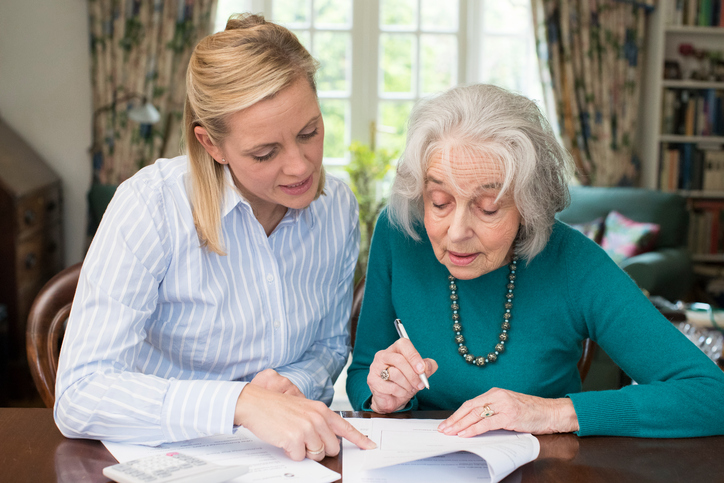 You don't need an attorney to write a power of attorney, but it might be helpful to go through an attorney, especially if the grantor's estate is complicated. That's because attorneys understand the intricacies of the law, and can help you avoid any potential issues with "fine print". If you choose to write it yourself, it must be witnessed and notarized. A good place to have this done is the grantor's bank because most banks have notaries available to their customers.
Power of attorney forms can be downloaded from the internet, or the bank may have one available, but ultimately, you could also just make a list of what the power of attorney covers. Make sure that the document states when it goes into effect, whether it's effective immediately or is a "springing" power of attorney, which only becomes valid when an emergency situation makes it necessary. Once your power of attorney has been written, witnessed, and notarized, make sure to store it in a safe place, like a safe deposit box.
It's a big responsibility to help care for an elderly loved one. From legal issues like drafting a power of attorney to the challenges of everyday life, there's a lot to think about and many decisions to be made. If you reach a point at which you realize you need some extra help, Elder Care Connections has the resources to assist you. We're a boutique-style agency, committed to helping people find the right care for their loved ones. We pride ourselves on helping you find a caregiver who is not only capable but also compatible with your loved one's personality. Contact us for an in-home evaluation, or call (914) 368-2075 to learn about all we have to offer.